Saint Patrick Hears the Call: the Voice of the Irish

St. Patrick's Day Night
Saturday, March 17, 2012
7:00pm in the Sanctuary

Join us this evening for an hour conversation, video, slides, chat, and music (couple Irish hymns) about the life of St. Patrick. Led by Jamie Foster, we'll explore what's true and what's not so true about St. Patrick's life, and what he can teach us about being Christian.

For St. Patrick, it's all about responding to God's grace by discipleship and evangelism.

Bring your friends!

A freewill offering will be taken.

Childcare will be provided.

Pictured below is Lough Swilly (Loch Swilly) in Ireland, where John Newton was miraculously saved from a stormy death, inspiring his writing of "Amazing Grace".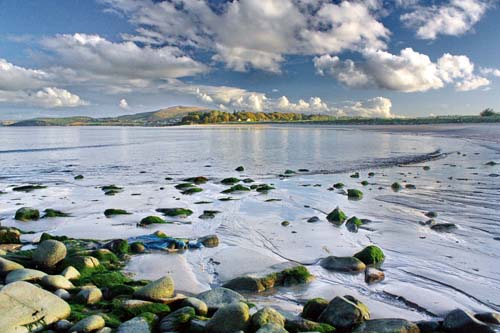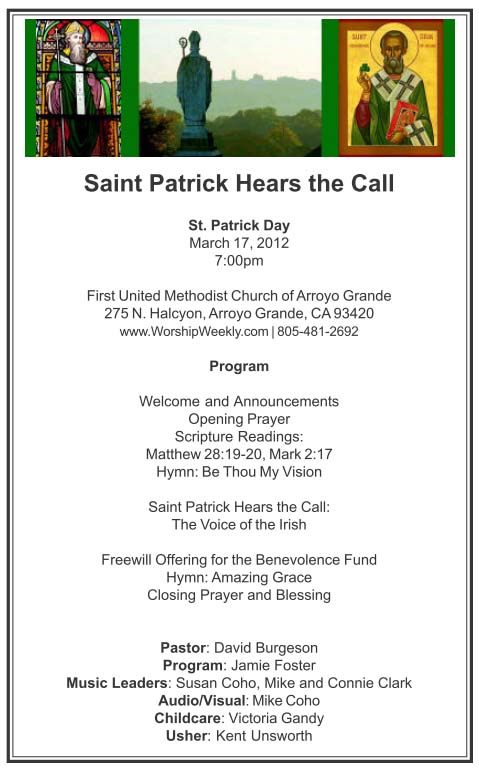 Jamie's slides (PDF, 1.4mb).

Very cute video of St. Patrick's story getting to Ireland as a missionary, narrated by a wee Irish lass: click here (YouTube).