Arroyo Grande United Methodist Children's Center
Welcome to AGUMCC!
We are so glad you are interested in our program. We hope this information will assist you in determining if our school is the "right fit" for you and your child. We offer a toddler and preschool program that values and nurtures a child's individual development while fostering family relationships. Please call our office to schedule a tour. We will be happy to show you what we have to offer.
Click HERE for the complete Events list
Parents Night Out
January 28, 2017. This is a community event. Enjoy an evening to get errands done or have a date night while your child spends a fun evening with the AGUMCC Staff. Deadline to register is Friday, Jan. 20, 2017. Flier and Registration Form.

Pizza and Rain Gutter Regatta Races
Friday, February 24, 2017. The evening will start at 6:30PM, with dinner, and the races will beginning around 7:00 PM. This event will help the staff raise funds needed to attend the "California Association for the Education of Young Children" (CAEYC) conference in Pasadena. Flyer. Entry Form.

Positive Discipline Course
Tuesday evenings 6-8pm, March 7 through April 11, 2017. Feel more confident as a parent, caregiver, or teacher. Raise a child that is responsible, respectful, and resourceful. Learn practical methods for resolving challenging behaviors. "I really appreciated how the instructors showed how to implement the strategies with the kids and what to say." Registration deadline is February 24, 2017. Flier/Form.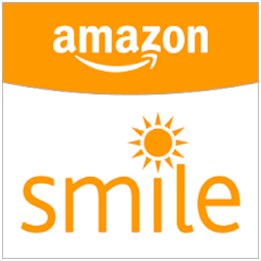 Smile.Amazon
Amazon will donate 0.5% of the price of your eligible AmazonSmile purchases to the Arroyo Grande United Methodist Children's Center under First Methodist Church A Corp whenever you shop on AmazonSmile. AmazonSmile is the same Amazon you know. Same products, same prices, same service. Support by shopping at smile.amazon.com. Start here: http://smile.amazon.com/ch/95-6005757
Hallmarks
NAEYC Accreditation In Process
Environmental Rating Scale: 6.3 (of 7)
Desired Results Developmental Profile (DRDP)
Low Child/Teacher Ratios: 4:1 Toddler, 6:1 Preschool
Advocate for Your Child
Mission, Foundation, Principles
Click here.
Our Goals for Children
To increase a healthy self-esteem by providing a nurturing environment for growth and development.
To promote the child's self-direction, and encourage them to take responsibility for their actions.
To help children achieve a solid foundation for future academic success.
To help children develop an ability to express needs to others.
Care for others and respect people's space, body, and feelings.
To develop a concept of a healthy nutrition.
To learn that each child is valued by family, teachers, peers, and God.
To provide a safe environment for children.

Join Escrip
It's an easy way for you to activate donations to the Children's Center from merchants that you do business with anyway. Details...
Thank You to the Boy Scouts!
Thank you to Daniel Stuart, Jed Moore, and Casey Johnston Construction: details