Arroyo Grande United Methodist Children's Center
Welcome to AGUMCC!
We are so glad you are interested in our program. We hope this information will assist you in determining if our school is the "right fit" for you and your child. We offer a toddler and preschool program that values and nurtures a child's individual development while fostering family relationships. Please call our office to schedule a tour. We will be happy to show you what we have to offer.
Rain Gutter Regatta Events
We have two upcoming family fun events planned. Both events will help the staff raise funds needed to attend the "California Association for the Education of Young Children" (CAEYC) conference in Sacramento. Mark your calendar because school will be closed on Thursday, March 3 and Friday, March 4 for the staff to attend. The first event is a "Pizza Dinner and Regatta Painting Party" on Friday, January 30 at 6:30 PM. This event is to prepare for our "Rain Gutter Regatta Races" in February. The "Pizza Dinner" tickets are $5 a plate and you can purchase your regatta boat ahead of time or at the dinner for an additional $5. The dinner will start at 6:30 and the boat preparation and painting will follow. The evening will end about 7:30ish. Our second event will be the "Taco Bar Dinner and Rain Gutter Regatta Races" on Friday, February 27. This evening will also start at 6:30, with dinner, and with the races beginning around 7:00. These events provide our families another opportunity to have fun, build new friendships, and strengthen the heart of our school community.
How to Contact Us
Call (805) 481-2223
to reach Maddy Quaglino, director press 1 and begin speaking immediately
to reach the young toddler room press *823
to reach the older toddler room press *816
to reach the preschool room press *822
to reach the Pre K room press *824
to church office press 10
Office Hours
: 2:00pm - 5:00pm daily
Tours
: by appointment
Address
:
AGUMCC
275 N. Halcyon Road
Arroyo Grande, CA 93420
Email
: agumcc@sbcglobal.net
License #
: 406210544
Announcements
"Positive Discipline" Book Study. Tuesday evenings 6-8pm, March 4 through April 8, 2014. Feel more confident as a parent, caregiver, or teacher. Raise a child that is responsible, respectful, and resourceful. Learn practical methods for resolving challenging behaviors. "I really appreciated how the instructors showed how to implement the strategies with the kids and what to say." Registration deadline is February 28, 2014. Details and Registration Form
Thank You to the Boy Scouts!
Thank you to Daniel Stuart, Jed Moore, and Casey Johnston Construction: details
Hallmarks
NAEYC Accreditation In Process
Environmental Rating Scale: 6.3 (of 7)
Desired Results Developmental Profile (DRDP)
Low Child/Teacher Ratios: 4:1 Toddler, 6:1 Preschool
Advocate for Your Child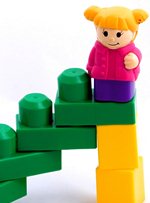 Community Helpers
Many thanks to these exceptional people and organizations that "share their world" with our children. Details...

Here's who's visiting: February 2013
Join Escrip
It's an easy way for you to activate donations to the Children's Center from merchants that you do business with anyway. Details...
Newsletter
AGUMCC offers a monthly newsletter: Children's Center Chronicle. Links to all issues can be found on the Newsletter Page.
Parent Survey Results
2010 Spring Results...
2011 Spring Results...
2012 Spring Results...
2012 Fall Results...
2013 Spring Results...
2014 Spring Results...
2014 Fall Results...
Mission, Foundation, Principles
Click here.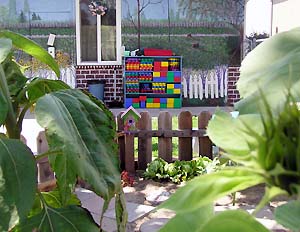 Our Goals for Children
To increase a healthy self-esteem by providing a nurturing environment for growth and development.
To promote the child's self-direction, and encourage them to take responsibility for their actions.
To help children achieve a solid foundation for future academic success.
To help children develop an ability to express needs to others.
Care for others and respect people's space, body, and feelings.
To develop a concept of a healthy nutrition.
To learn that each child is valued by family, teachers, peers, and God.
To provide a safe environment for children.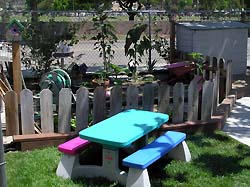 Toddler Schedule
*7:00am - 8:30am Early Birds
For children who arrive before class begins. The group plays indoors, and in the courtyard.

8:30am - 9:00am Arrival Time

8:30am - 12:00pm Morning
Your child may participate in free choice, art. sensory, snack, song, story and outside play.

12:00pm - 12:30pm Lunch
Pack your child a healthy lunch and they will enjoy eating with other toddlers.

12:30am - 3:00pm Napping
Children bring their own bedding for nap and participate in our full day program.

3:00pm - 3:30pm Pick-up Time

*3:30pm - 5:30pm Extended Stay
Children read books, free choice activity, have a snack, and enjoy inside and outside play.

*May be added to daily schedule for a fee.
Preschool Schedule
*7:00am - 8:30am Early Birds
For children who arrive before class begins. The group plays indoors, and in the courtyard.

8:30am - 9:00am Arrival Time

8:30am - 12:00pm Preschool
Every child attends morning class and is offered a chance to participate in art, free choice activities, snack, group time, with play time in the courtyard and backyard.

12:00pm - 1:00pm Lunch
Parents bring a nutritious packed lunch for their child. Children eat with their teacher followed by stories and potty.

1:00pm -3:00pm Nap / Rest Time
Children bring their own bedding. Rest is for one hour followed by quiet indoor activity then outside play in the backyard.

3:00pm - 3:30pm Pick-up Time

*3:30pm - 5:30pm Extended Stay
Children wake from napping, read books, free choice activity, have a snack, and play outdoors.

*May be added to daily schedule for a fee.

The play yard that faith built: