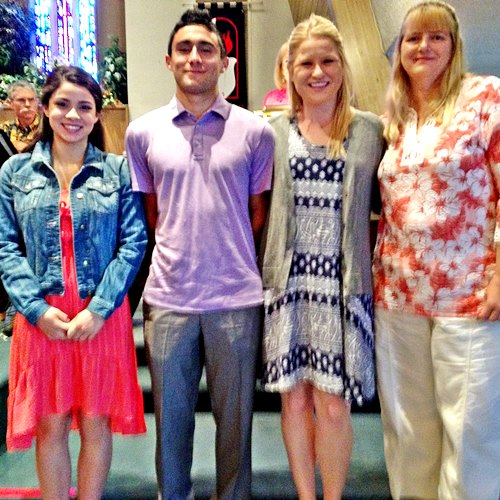 2015 ELT Scholarship Award Winners

June 14, 2015

The 1st United Methodist Church of Arroyo Grande has awarded ELT Memorial Scholarships to four students pursuing their college education. They were selected based on their involvement in church activities and commitment to further their education. The students are: Carina Avila (Pace University), David Avila (Cal Lutheran University), Caitlin Herber (Brandman University), and Susan Throndson (Brandman University). Carina is a 2015 AGHS graduate; David, Caitlin, and Susan are continuing college students.

"ELT" stands for Everett L. Taylor, a beloved pastor of this church who passed away in 1988 while in service to this church.

Pictured:
The ELT Memorial Scholarship recipients are from left, Carina Avila, David Avila, Caitlin Herber, and Susan Throndson.