Open Hearts, Open Minds, Open Doors
Please join us on this journey. More...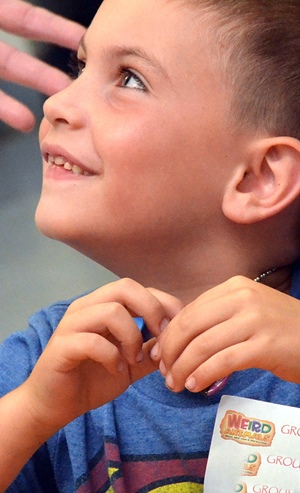 Current Activities
Women's Prayer: Mondays at 7pm
All-Church Work Days: Wednesdays at 9am
Table of 8: social dinner groups, details
Adult Studies Praying Together by James Banks
Sep 6-Oct 25 Facilitated by Dr. Alice A. Addison

The Wesley Challenge by Christ Folmsbee
Nov 1-Nov 15

FAITHFUL: Christmas Through the Eyes of Joseph
Nov 29-Dec 27 by Adam Hamilton

FIRST CORINTHIANS: Living Love When We Disagree
Jan 3-Feb 7 , 2018 by Melissa Spoelstra
Facilitated by Patti Melsheimer

THE CREED: What Christians Believe and Why
Feb 21-Mar 28, 2018 by Adam Hamilton
Facilitated by Nancy St. Laurent

MOSES: In the Footsteps of the Reluctant Prophet
Apr 4-May 9, 2018 by Adam Hamilton
Facilitated by Judy Atwood

REVIVAL: Faith as Wesley Lived It by Adam Hamilton
May 16-June 20

, Wednesdays at 5:45pm
Dec 15: Christmas Jubilee & Show
, 7pm
Dec 20: Angel Tree
, gift deadline
Dec 24: Christmas Eve Service
, 7pm
Jan 28: UMM Pancake Breakfast
All Events/Activities...
List and links to events past and future, including pictures and stories from some.
Children's Center - Escrip
Check out Escrip, an easy way to help the Children's Center raise money. Details...

Labels for Education
Campbell's Labels for Education
Clip and Earn FREE STUFF For Our Church PreSchool

Contact
First United Methodist
Church of Arroyo Grande
275 N. Halcyon Road [Get Map]
Arroyo Grande, CA 93420
(805) 481-2692
(805) 481-2693 FAX
fumcag@sbcglobal.net
Office Hours: M-Th 9am-1pm